For neurodiverse families, couples or individuals who need a way to stay on top of life.
Scrum is:
a team of people trying to get organised
a board on the wall, with tasks on separate post-it notes, that you move through columns, such as 'To Do', 'Doing' and 'Done'
a set of four repeating events (the 'Daily Scrum', 'Sprint Plan', 'Sprint Retrospective' and 'Sprint Review') that help the team check in
Home Scrum is:
doing Scrum at home, rather than the office
using Scrum to organise your life, not just work
well-suited to households, couples or families who feel overwhelmed
a great tool if you want to help a loved one to stay organised
a good way to ask for structured, external help from someone you trust
effective for neurodivergent people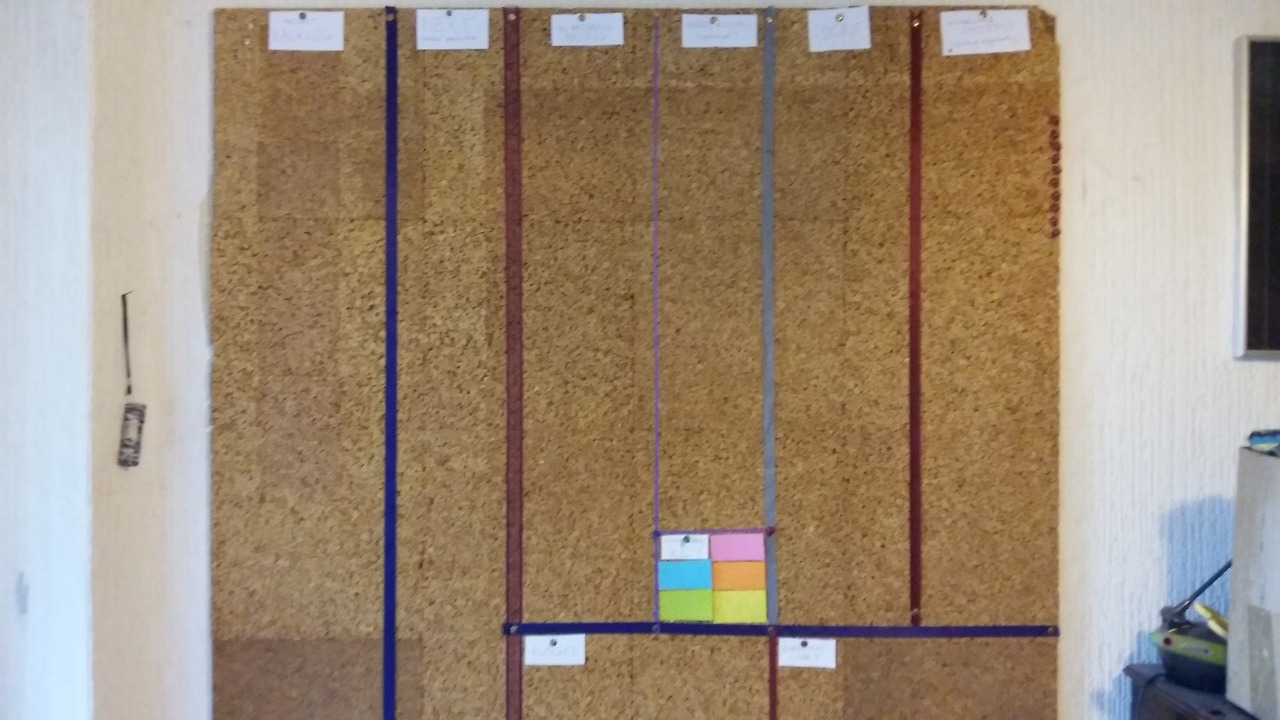 Drag
Is Home Scrum for me?
Check the flowchart below for an indication of whether Home Scrum might be useful for you. You may also like to listen to the talk embedded below that, where I talk about how Home Scrum has helped my husband and me cope better with his ADHD, and how Paul helped his son Charlie to manage better with autism.
I wrote this blog because I want other neurodivergent households—couples, families with children or teenagers, housemates, students—to be able to use Home Scrum too. Unlike most productivity solutions, Home Scrum means tackling life together, as a team. If your attempts to get organised by yourself haven't been enough, it just might be a good fit for you.
How to get the most out of this blog
This blog was designed like a book, which means that most of the posts are not completely independent from each other. You should start here to pick a reading order to follow, from just two summary posts, to the 'table of contents' for the whole blog.
Home Scrum in a nutshell
Now that you have some idea of what Home Scrum is about, you can take a deeper dive into how it works by looking through this overview diagram. If it's too dense and off-putting, feel free to skip it!
Who I am
My name is Sally Waters, and I'm the author of the Home Scrum blog. You will learn quite a lot about the experiences of my husband Francis and me by reading it, but in short, all you need to know is that Francis has ADHD and I have perfectionist anxiety, and we both struggle a lot to get things done and to coordinate as a team in our household life. I have found taking the Scrum framework and applying it at home has really helped, and so Home Scrum came to be.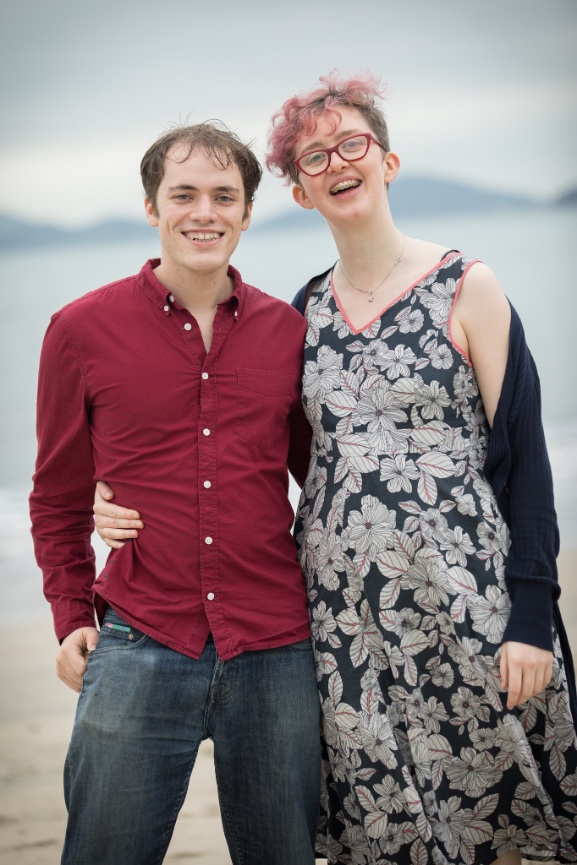 I started writing this in the summer of 2020 (because a pandemic wasn't enough, I just had to make use of that 'free time' by taking on a huge project…). I thought I was writing a book. I had fantastic support from Dave West, the CEO of scrum.org, with regular check-ins and access to people like Kurt and Sabrina, who provided excellent editing and logo-design, respectively. But by the time early 2022 came along I was buckling under the idea of how much there was left to do to publish a book, and how after that I would still be tied to the project in unending promotional efforts.
Turning it into a blog has made finishing it seem marginally easier. To be clear, this blog is finished as-is, and it's unlikely that I will add more posts in the future. Now that it's out there, I have decided to limit my involvement with the Home Scrum movement to being available to contact through email, the subreddit or the Slack workspace. I will also consider speaking opportunities (especially paid ones!).
I am happy for others to build on the Home Scrum concept with their own projects that can take this movement further. For this reason, I have given the blog a Creative Commons license, which means that you are allowed to build on this blog in your own projects, as long as you credit the blog and me as the source. See the very bottom of the page for the credit line to copy into your own projects.
If you do find this blog helpful, and would like to offer a 'tip' or buy me a cup of tea, then please check out the payment options in the menu on the left or on my contact page.